Team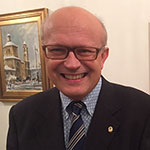 Alberto Paglino
Project Manager
Born in 1959, Mortara (Italy). After high school and university studies, he deepens the computer knowledge through collaborations with local companies. In 1994, he opened a software development and system consultancy for the realization of IT projects: the AlfaSoft Studio. Lately, the acquisition of Alta Tuscia Formaggi client with software application dedicated to traceability, introduced him to the world of food. This experience, combined with the curiosity of a responsible consumer, interested in quality products, led him to investigate the topic and see, as well, the birth of FOODIGREE - THE ORIGIN CODE project .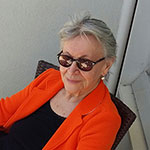 Bianca Maria Braghenti
New Business
She have origins from Mortara (Italy). Ex Buyer in the world of Italian's O.D., by choice, just for food in organizations such as DE-SPAR Italian Central, in Consorzio UNVO and Consorzio CORALIS. She has gained sales experience, in N.K.A. position, by Parmalat and Haribo. She has collaborated on "bye bye buyer, quando le donne non avevano cognome" a booklet, self-produced by Orange Adv Milan, which tells of the slow and difficult conquest of the leadership of women. She, being curious about the world of information technology as a tool to learn about the needs of the consumer, agrees to cooperate in the development of "FOODIGREE".
Cinzia Zacchia
Web Designer
Born in Milan (Italy) in 1983, daughter of a programmer. Soon she gets passionate about computer, following in her father's footsteps. She becomes computer expert and will work at the family business for several years. She specializes in building web sites, classic graphics and vector graphics. She starts a collaboration with various organizations such as the "Lions Clubs International" and "Circolo Culturale Lomellino", where she meets Alberto Paglino and they fall in a pleasant cooperation. She joined the FOODIGREE project as a programmer of the official portal, which designs and manages in partnership with Mr. Paglino.